How to increase followers on Instagram?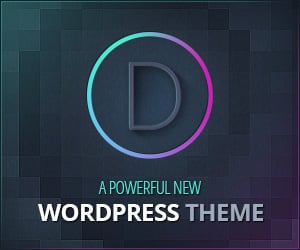 When it comes to increasing followers on Instagram, it's simply not an easy job to get more Instagram followers in 2019 as it was a year before. With more than 1 billion users, and an ultra-smart algorithm, it is not easy to build followers on Instagram, it's a competitive place if you want to grow your brand and boost your following. Here we are going to discuss how to increase your followers on Instagram. Contrary to what a lot of people still believe is that Instagram is just a fun app where you can post stories related to food, holiday and social gatherings. But without any doubt, Instagram is much more than that as you know. Let's explore!
From the past year, Instagram has become an influential brand-building tool for businesses of all types. This social networking service owned by Facebook has more than 200 million active monthly members sharing more than 60 million images with 1.6 billion likes every day.
It is good to keep in mind that there are plenty of people out there who promise to grow your Instagram followers but beware. Most of them use fake accounts to increase the followers created by bots to increase your numbers. These types of followers add no value to your business.
These types of followers even can be dangerous, wanting to steal your data or infect you with a bug. The right way to boost your Instagram followers is by being authentic to your audience and post genuine content that attracts them.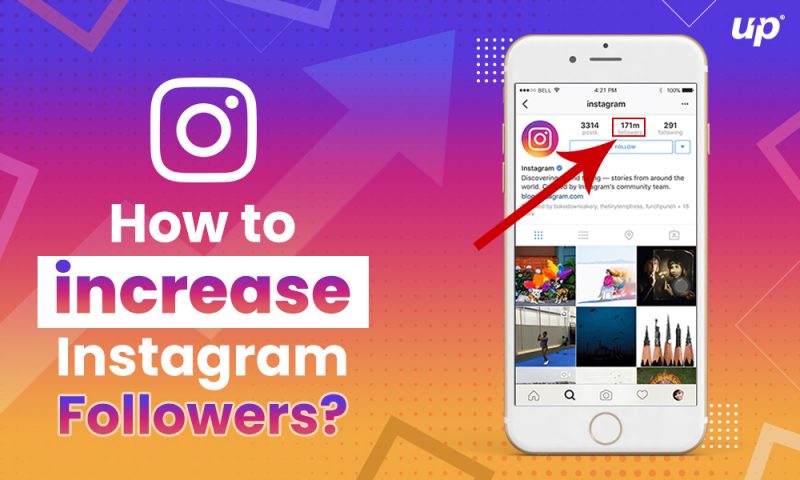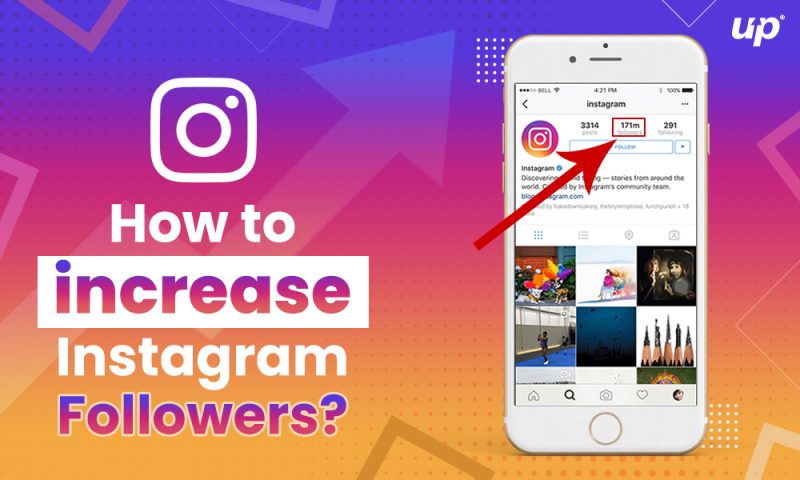 Here are a few tips to help you increase Instagram followers:
Tell a Story with Hashtags
Hashtags act as boosters when it comes to marketing your business and brand. It's a great idea to use your business or brand name as a hashtag, but you need to think ahead of that. If you want to increase your Instagram followers, use other hashtags that illustrates the story of the post you're sharing.  It is good to use engaging and relevant hashtags that you can easily discover on Instagram searches.
Add more Creativity
The Instagram platform is all about sharing photos, so a lot of people think of the caption as an extra addition. To make your post a unique one, never ignore the image caption! You can generate huge engagement by using expressive words that will connect, motivate and entertain your followers.
Few things that you can add in your posts that help you build up followers on Instagram:
Use the exclamatory mark in your caption.
Add questions in your caption so that people see it first.
Add personal experience in your post. Tell a story about yourself, or share your experience with a product.
Ask your friends or existing followers to tag others. Asking people to tag 3 or 4 more people or someone they are grateful for brings other potential followers into the line.
Remember one thing that when it comes to increasing Instagram followers, it's all about being genuine.
Know your target audience
One of the finest methods to build your Instagram followers is to get to know your target audience. If you want to promote your business in a particular area, you need to explore what's going on near you by searching the competitor pages. Check in the location to see the geo-tagged images for that particular area and leave a comment or even an emoji and follow the page or person if you like their work. Hopefully, this will be the initiation of an organic interaction.
Conclusion:
Hopefully, these are some of the best tips to increase Instagram followers the right way: no fake followers, no shortcuts, and just true ways to connect with your audience and turn them into your followers!
I hope this write up has been a useful one, and has given you some new and interesting ways on how to increase followers on Instagram. If you have any questions regarding at any point or want to share some tips, you can share with us in the comment section.
Author bio:
Anshul Sharma is the CEO of a leading mobile app development company. He has a great enthusiasm for helping people who need support to create their online business a successful one.