4 Online Shopping Trends Retailers Must Adapt To in 2021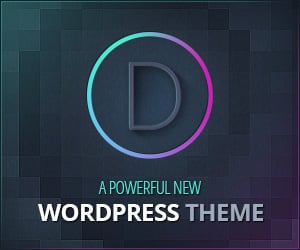 As the world became consumed with the novel coronavirus in 2020, the way consumers shop and the way retailers interact with customers has changed drastically. Online shopping trends are changing fast as the pandemic carries on. Even business banking has undergone some pretty big shifts, with many services being offered online that were once done inside the branch and making appointments to be served inside the branch. But if we're going to stay on top of the trends and reach customers, we're going to have to adapt.
1. Social Commerce
Many social media platforms are allowing brands to sell products through their site. This means that social media users don't have to leave an app to buy from your store. Social commerce is benefitting both the retailer and the social media platform, while keeping consumers plugged in. Taking advantage of social commerce means crafting an out of this world social media strategy that increases both your traffic and sales. so carefully plan your approach to social commerce.
2. Smart Speakers
With consumers spending more time at home than ever before, a growing number of people are bringing Amazon Echo and Google Home into their homes. Voice optimizing your web site for smart speakers will increase the reach of your products and make it easier for consumers to find you. It's online shopping without the need of a screen. Currently, 20% of smart speaker owners use them for shopping and that number is expected to grow exponentially in the next four years.
3. Speedy Delivery
When you search something online, a long list of answers comes up in the blink of an eye. The speed at which the Internet moves has most of us accustomed to instant gratification, so shoppers naturally want their online purchases in hand as soon as possible. Some retailers have partnered with companies that can deliver online orders to consumers in a matter of hours, while others are experimenting with drones and other unmanned vehicles to speed up delivery. There's even order online and pick-up in store options available.
4. Values-Based Branding
Consumers are increasingly wanting the retailers they shop with to embody their personal values, ethics and beliefs. Brands that try to stay neutral, don't give to any cause or manage not to single out any group are having a hard time keeping up. You've got to know your ideal customer and as much detail about them as possible. Consumers want to know that you care just as much about your business as you do them and some greater good. They are evaluating your values and are much more likely to buy from a company that aligns with their values and code of ethics.
The way we do business changes with the times, but it seems that this latest shift came in hard and fast, causing everyone to make adjustments due to the pandemic. As the trends continue to emerge and consumer demands change, 2021 is sure to shift retail into a new age. Things that were once considered luxury or unnecessary are quickly becoming the standard.