5 Common Server Problems and How It Will Affect Your Website and Business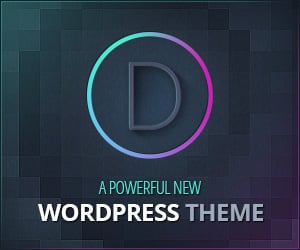 You started a new business a couple of years ago and worked hard day in and day out to get it off the ground. After realizing that people spend more time online than offline, you decided to have a digital presence as well. You reached out to some of the best design agencies to get your website designed and developed. You made no compromises on hosting and server fronts as well to ensure that your website visitors get the best user experience.
One fine morning when you tried to access your website, it is not working. You made a phone call to inquire about server and got a response that your server is down. As a business, you don't want to miss out on customers. Unfortunately, that is exactly what happens when your server broke down.
It makes your website inaccessible and you end up losing a lot of customers and business. Yes, you might be able to recover from that by getting things sorted out but what about the damage this would do to your business reputation.
In order to prevent server issues, it is important that you develop a better understanding of common server issues and how they will impact your business. That is exactly what this article will help you with. In this article, you will learn about common server issues that can negatively impact your website and business.


Slow Page Load Times
According to a research by Kissmetrics, 47% users expect a web page to load in two seconds or less and 40% users will abandon your website if it fails to load in 3 seconds. With users demanding instant response from your website, your server needs to perform at optimum level. There could be many reasons for slow page load times. Some of them include high resolution images, auto play videos, user internet connection, heavy traffic on website etc.
Slow page load time is a clear sign that shows your server is not performing to its potential. Due to this, the user experience of your website will take a hit and your bounce rate will increase as most users will abandon your website. It will impact your bottom line and business.
Sudden Surge In Website Traffic

Server crashes and slowdowns might be caused by sudden surge in website traffic. Let's say, you runs an E-commerce store. You have purchased a server solution that is capable of handling the daily load. When a special occasion or event arrive such as Black Friday or Cyber Monday, your E- commerce store receive a sudden surge in website traffic. Your server struggles to cope up with additional load and end up crashing. The easiest way to overcome this issue and keep your servers up and running is to buy more resources. This will help you handle surges in traffic in a much better way.
Hardware and Software Failure
There are instances when your server hardware starts to malfunction or your server software gets corrupted. This is quite common and most businesses come across such issues which results in downtime. Although, your IT team and your server provider might help you fix things quickly but the downtime can dent your business reputation badly and can also result in loss of revenue, which no business can afford. Keep your server software up to date and install latest security patches. Keep your hardware well maintained to prevent hardware malfunctioning.
Server Crash
There is nothing worse for a business than seeing its server crash. This mostly happens when your server is affected from fire, natural disasters like flooding or theft. Your web service can result in server crash as it takes down the server along with itself. This means that when your web service goes down, it can also take down your server, which is not good news for businesses.
The cost of recovering from a total server crash is astronomical, which means that most businesses can't afford server crashes. It can cost your business thousands of dollars a day. The best way to prevent server crashes is to constantly monitor and take measures to prevent server crashes. Pay attention to warning signs that tells you that your server is about to crash. Some of the warning signs includes command line freezes, file system issues and random crashes. If you are experiencing any of these, your server is about to die.
Virus or Cyber Attack
Whether you are a small business or large enterprise, cyber attack can became a major nuisance. They come in all shapes and sizes and affect every industry you can think of. The amount of data businesses store these days makes them a target for hackers. Hackers look for vulnerabilities in your cyber security infrastructure and exploit those loopholes to get access to your data. Once they gain access to your data, they can alter it, misuse it or make it inaccessible to you. Viruses can infect the servers can keep them down days, if not weeks at a stretch. That is why it is important to invest in a security protocol.
Your online server is at a much greater risk because it stores so much personal and sensitive user information. Secure your servers by implementing a firewall at different nodes. It could be software based or hardware based. Use secure FTP and SSH instead of older, more vulnerable, Telnet. Secure your web admin account with SSL. Browse the web safely by using VPN wherever possible. It allows you to change your IP address, making it tough for hackers to launch an attack. Choose a web hosting and server management company that offers fully managed security systems so that you don't have to worry about protecting your servers against cyber attacks.
Which server issues you face and how do you overcome them? Feel free to share it with us in the comments section below. We would love to hear from you.
Author Bio:
Syed Hassan is a community manager working at HostNoc, a web company offering server solution. Are you looking for the latest updates and the best options for server hosting solutions? Look no further than Hassan, he's the tech wizard with all the great knowledge on cloud servers and best hosting.