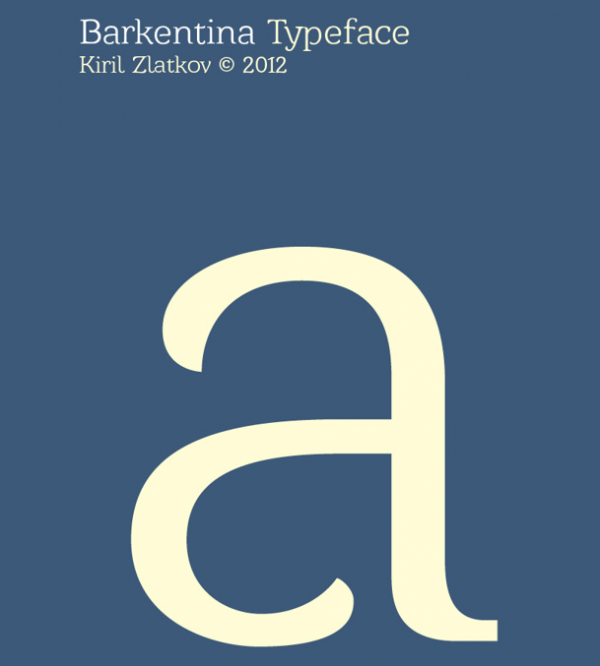 26740 Views
Barkentina is a new font with full set of correct Bulgarian Cyrillic letters. It contains also Ligatures and Small Caps. It's a display typeface, focused on elegant, stylish and art-deco looking print and web materials.
This font designed by Bulgarian typographer Kiril Zlatkov.
Author: Kiril Zlatkov
License: Free for personal use
Show your love!
Some of the links on this site are affiliate links. This means if you click on the link and purchase the item, I will receive an affiliate commission.