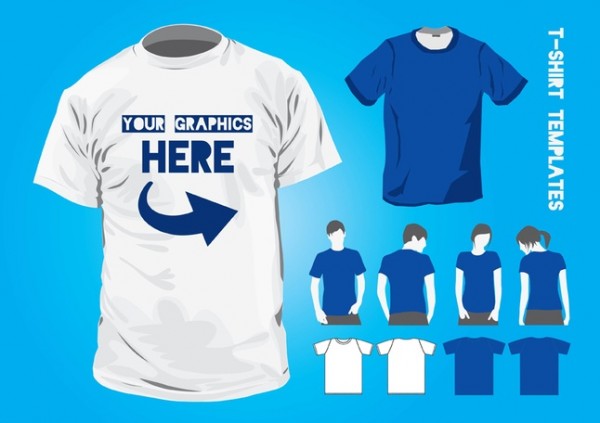 6727 Views
Vector T-shirts models pack for free to present your custom t-shirt graphic design, front side and back side. Man and woman fashion t-shirt templates with human body silhouettes. Free vector art clothing T-shirts template graphics to mock up your apparel, casual and outerwear designs.
Download
Author: xyberneticos
License: Creative Commons Attribution 3.0 Unported License
Show your love!
Some of the links on this site are affiliate links. This means if you click on the link and purchase the item, I will receive an affiliate commission.