How SERP features are Changing the Fate of Businesses in Finland & Around the World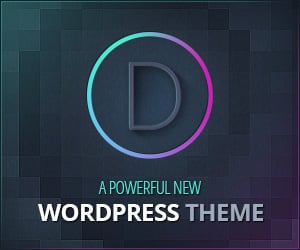 Google seems to have a monopoly in terms of search engine usability. This is being proven in my reports by highly prestigious survey organizations. The major reason is that they strive to provide their searchers with relevant and highly verified search results. This makes every SEO to be concentrated on appearing at higher ranks of Google. But it is not as simple as one may think. There are over 200 factors in Google's algorithm that would decide when and where to display the links of your webpages.
The frequent changes in Google's algorithms are giving nightmares to all businesses who are using them either partially or are totally dependent on them. Here is good news though; there is something which would make your online listings more fearless of these abrupt algorithm changes. It is a most popular trend in 2018 and is best called as SERP features.
Understanding SERP Features
SERP is an abbreviation for Google Search Engine Result Page, but it represents the search results which are not traditional organic results. The images below will tell what we mean by traditional and non-traditional organic result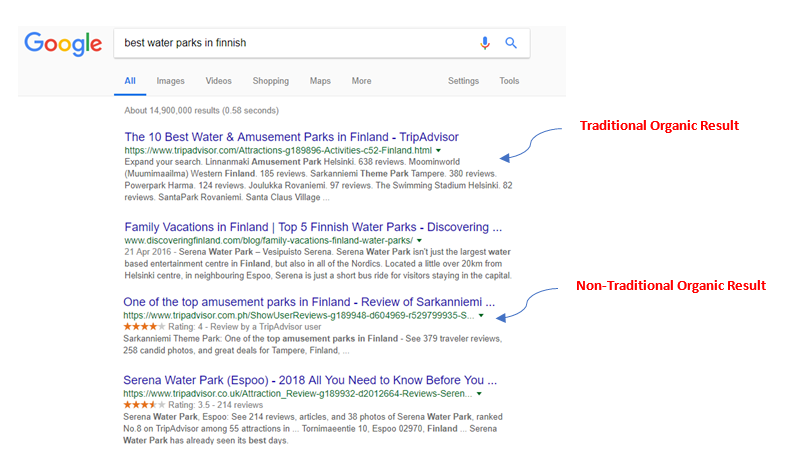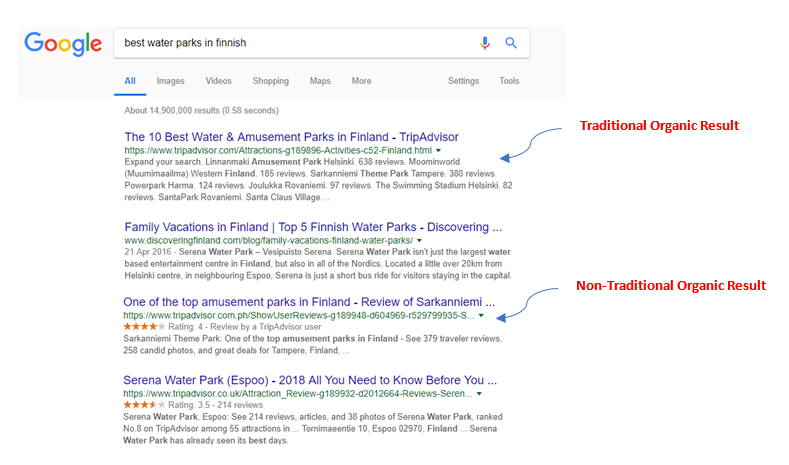 As the picture shows, the third & fourth link on the page has some review stars being displayed right on the search page. This makes them highly distinguishable from the traditional results and may help them getting more organic clicks as compared to their counterparts.
This is just one feature of SERP, there are others too and here is their proper types.
What you should include as SERP features
It is no more just about displaying your website's link for the selected search engine; it is about giving the tempting information right at the first search result page. The top-class SEO service in Finnish is all you need to guide you in this direction.
For a simple understanding, here are basics of SERP features:
Rich Snippets – e.g., review stars for product ratings
Paid Results – e.g., AdWords or Google Shopping
Universal Results -e.g., image results, new results, featured snippets
Knowledge Graph -e.g., weather, Celebrity Knowledge Panel
Rich snippets can increase your listings' CTR (click-through rate) by 30 percent. They attract the searchers and give them a straight-thinking point to get interested in your business' services and products.


Paid Results are shown by bidding for keywords related to your business. It takes more than just bidding; the ads could convert into the lead if only the text displayed as an ad is rich enough to entice the searcher. Focus on the short sentences that looks striking.


Universal Results shows more relevant text in addition to the organic text. Something like this


Or it can be an image pack, like this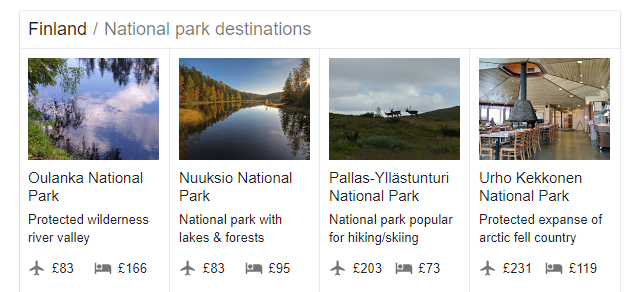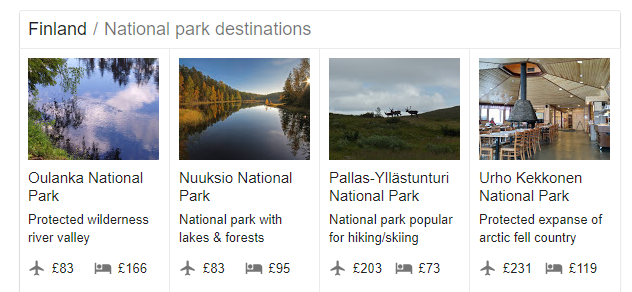 Knowledge graphs are very admirable. The way they are displayed as a box makes the contained information more readable and comparable. Here is a perfect example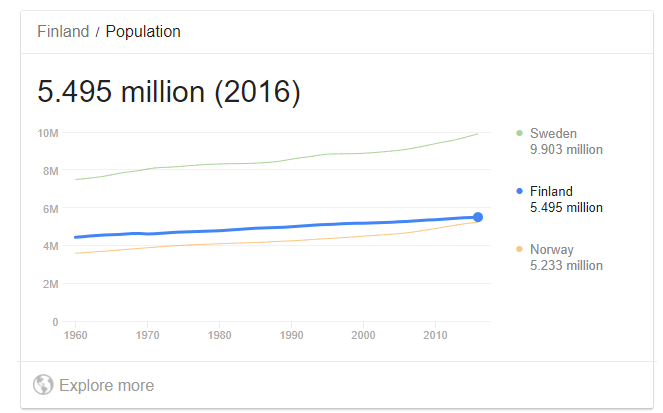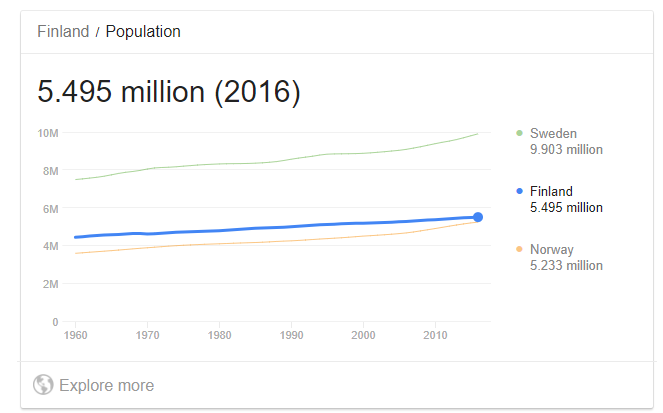 These are pretty cool stuff. These type of search resultsare fun for your perspective online customers and these features would save their decision-making time.
What Else?
Club these features with lower page load time (Google expects pages to load in under three seconds), try to include voice searches (it was reported by Google that 55% of teens use voice search daily, while this number in 40% in case of adults) and last but not the least, make your websites mobile-friendly & scalable(over half of Google searches are made from mobile devices).
Your business can't afford to miss these features. Be a smart SEO investor.