Top Five Premium WordPress themes for Soccer Blogs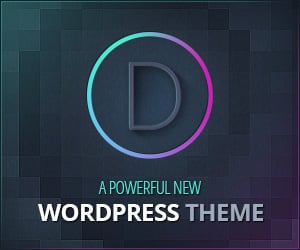 Wouldn't you like to cash in on one of the most popular sports in the world (in fact, not one of, but The Most Popular sport) by launching a blog with a focus on soccer as a niche? I don't even need to go into the details, because the popularity of soccer (AKA football) is known to all and sundry and no other sport can boast a fan following like football (both in terms of numbers and devotedness). According to a rough estimate football enjoys more than 1.3billion devotees, and all these fans are always searching for updates on recent games, their favorite players, teams, leagues, scores, records, and the likes. They love to read and get involved in the commentary, expert opinions, analysis, and they are always ready to spend on stuff like soccer jerseys, footballs, footwear, shorts, soccer memorabilia, etc. That brings us to our long-winded point i.e. soccer can be a very profitable niche as far as blogging is concerned, and the best part is, it is not as crowded as some of those "popular" subjects like making money online, technology, blogging, social media,and all.
The prefix should be more than enough to convince wannabe bloggers looking for a profitable niche, because if the aforementioned benefits can't make you believe in the potential of blogging on soccer,then nothing else can. Here's a niche that brings demand, high search volumes throughout the year, avid followers, social media popularity, and plenty of options to monetize to the table, need I say more?
But when you're looking to start and earn from a soccer blog, you should remember that it's going to take a lot more than rephrasing football news and restating the facts and figures. A sports website/blog can only work best if it manages to form a community and is fueled by user generated content, and in order to attract and retainsuch enthusiasts, you will have to put your best foot forward. To start with, you'll have to use a somewhat sporty theme instead of using one of those ad-laden themes. While searching for some good options, I was actually surprised to see that very few designers have come up with a soccer or sports specific theme, but then you can easily customize a popular WordPress theme and use it for the soccer blog. However, following themes are actually made specifically for sports or soccer blogs, and require minimal or no customization.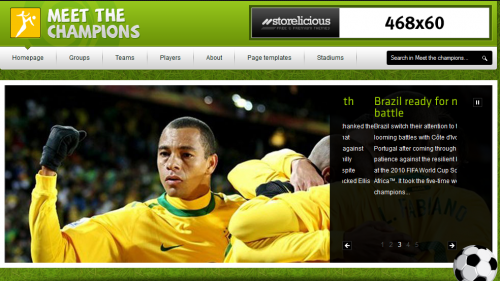 The reason I've put this one on top is because it uses a background that's picture-perfect for a soccer blog, what's a better background for a soccer blog than the football field itself, and the fact that it looks good is the icing on the cake. The theme has a slider option for featured posts and some nifty widgets in the side bar to engage your visitors. An overall clean and tidy theme, which is made specifically with soccer fans in the mind.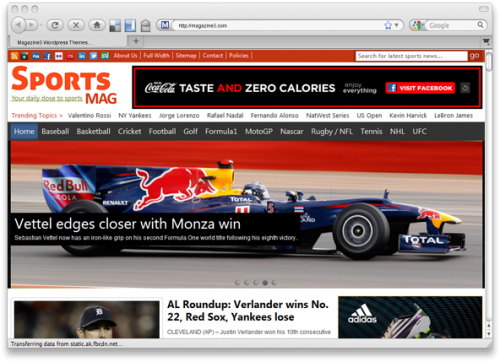 This one is designed for a full fledge sports magazine, with lots and lots of features including different sports categories, social media buttons, videos, news, pictures, a number of short codes, trendy topics, and what not? But there's nothing stopping you from using it specifically for just soccer or any other sport of your liking and it will work just as good.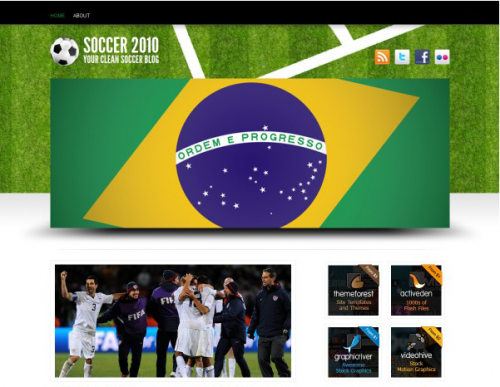 Another theme designed especially for soccer blogs, a clean design with not much to write home about; still it's a neat theme with an option to customize the color scheme and overall look for any of the 33 football playing nations. The overall theme is very clean and does a good job of highlights the blog posts instead of cluttering the page with too many options, a pretty good theme if you are looking to focus on a specific team or club.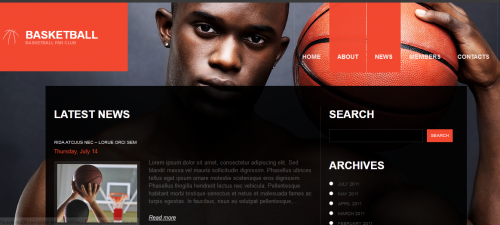 As the name suggest, this one is primarily made for basketball but you can easily customize it to serve as a soccer community. A very stylish theme (and soccer is all about style and action) with some cool features and colors giving it a perfect look and feel for a soccer blog. The price is not much either and you can get this theme for just $67.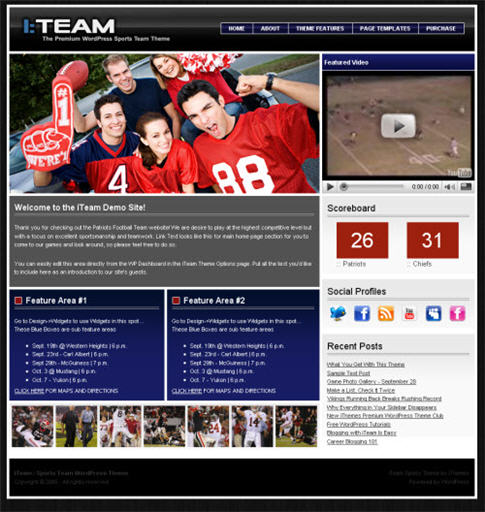 Last on our list is iTeam by iThemes, which is another simple yet pretty handy theme if you are looking to launch a soccer blog. There's a slider, which is pretty much a commonality amongst all WordPress themes now days, then you have this scoreboard, video box, and a featured gallery. As the name suggest, that's made primarily for a team specific blog, but you can use it for a soccer blog without any kind of alteration and customization required.
J. Bashir has a huge assortment of coupon codes at his website like world soccer shop codes and london pass code, and there are a lot more discounts and promo codes in addition to London pass and World Soccer.