Great Backup Plugins & services & Online Storages For WordPress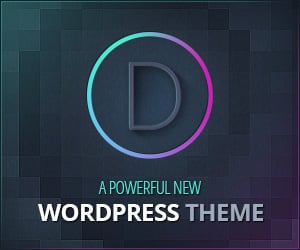 Today WordPress is one of the most popular blogging tools on the Internet. If you have a blog powered by WordPress you need to take regular backup of your WordPress database and your essential files (uploads, plugins, themes, etc.). If your blog gets hacked, you can simply reload the database and files and your blog will be normal within a few minutes. In this post you will find a list of backup Plugins and services For WordPress. If you know other plugins or services please add it in the comments to this post.
Backup WordPress Blugins
Create an archive of all your WordPress data & files and have them stored remotely. Lets you copy to an FTP location, Amazon S3 or Dropbox account a full backup of your files and SQL.
WP-DB-Backup allows you easily to backup your core WordPress database tables. You may also backup other tables in the same database.
You can create backups of your complete WordPress installation, only the files, or only your WordPress database.
WordPress EZ Backup is A Administrators Plugin to allow the easiest most feature rich method for creating Backup Archives of your entire Site (not just WP Installations but Any part of your site or webspace) & allows backup archives of any MySQL Database you choose & More. Please take your time to Check out this neat plugin.
Backup the upload directory (images), current theme directory, and plugins directory to a zip file. Zip files optionally sent to email.
Using this plugin, you can easily and automatically backup important parts of your WordPress install to Amazon S3. Amazon S3 is an extremely cheap service that is easy to set up. For pennies a month, you can make sure that your important files will be kept safe.
Allows you to optimize database, repair database, backup database, restore database, delete backup database , drop/empty tables and run selected queries. Supports automatic scheduling of backing up and optimizing of database.
Free Online Storage
You can use it with first plugin (wp Time Machine).  The free Dropbox account comes with 2GB of space that you can use for as long as you like. (Recommended)
ADrive.com offers 50GB of free online storage and backup for all file types. Store your files with ADrive and access, manage and edit them from any computer.
Get 2 GB of full featured Online Backup for free. Features include  Automatic Backup, True Archiving, Versioning, Continuous Backup,
Mapped Drive Backup and more.
It also offers 2 gb free space. you can expand your free space by referring it to your friends( 512 mb per one contact.)
Backup Services

blogVault creates a backup of your blog. It backs up all aspects of your blog including full posts, comments, pages, images, plugins, themes and stylesheets.
In case of a failure, you can restore your blog with equal ease.
Backupify is a service that backs up your online data across numerous popular online services (i.e. Flickr, Gmail, Twitter, Facebook, etc.). Their WordPress backup plugin is not a complete WordPress backup solution as it only backs up your WP database.
This is a free WordPress backup plugin provided by Backup Technology that lets you backup 50 MB of your database on their secure servers.
BackupBuddy is an all-in-one solution for backups, restoration, and migration. The single backup file created by the plugin can be used with the importer script to quickly and easily restore your site on the same server or even migrate to a new server with a different domain and database.It backs up the SQL database, plugins, files, themes, scripts, and everything else in the WordPress database and directories.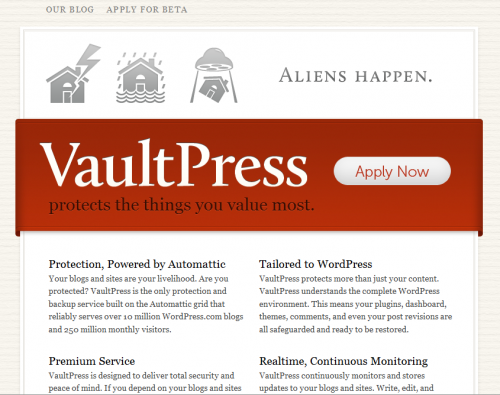 VaultPress, a WordPress backup and security service powered by automatic , in private beta. Sounds wonderful.
Backup Resources