Colors in WordPress Themes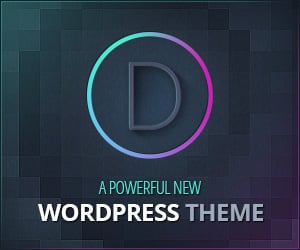 Our real life would become boring and dull without colors. The situation is just the same in the Internet. As it was mentioned in one of the previous posts appropriate choice of website colors is important both for success and popularity of your blog or company and for positive image of your site in general.
WordPress is a popular and user-friendly content management system that gives you an opportunity to create your own blog or web site quickly and without much effort. Though its standard set of themes may lack some original and colorful layouts. But this small problem could be resolved easily as there are numerous WordPress themes in the Internet. Some of them are free and some are not, they differ in price, quality and of course color. Think of what color will be perfect for your blog or website and choose a WordPress theme to your liking!
Here are some examples of Template Monster WordPress templates of three different colors.
Yellow
Bright as sunlight, yellow makes us feel happy and optimistic and that's why it is quite popular in web site designs.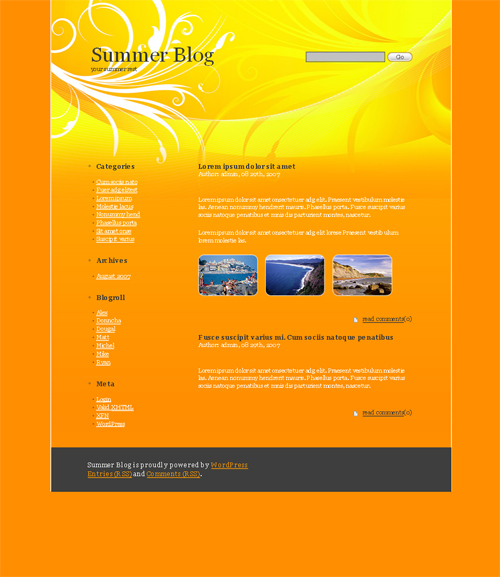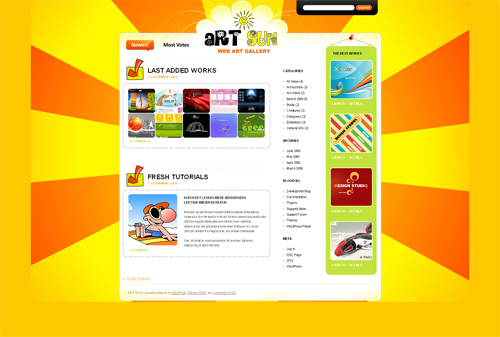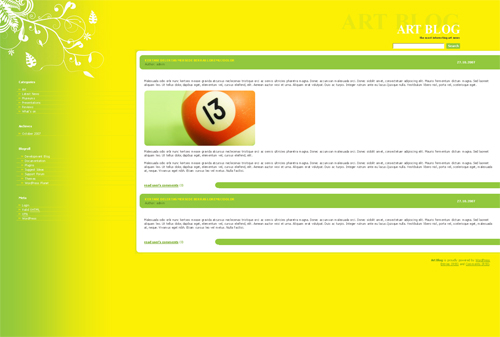 Green
Green is usually associated with growth and freshness and will be an ideal solution for nature, wildlife or healthy life blogs and sites.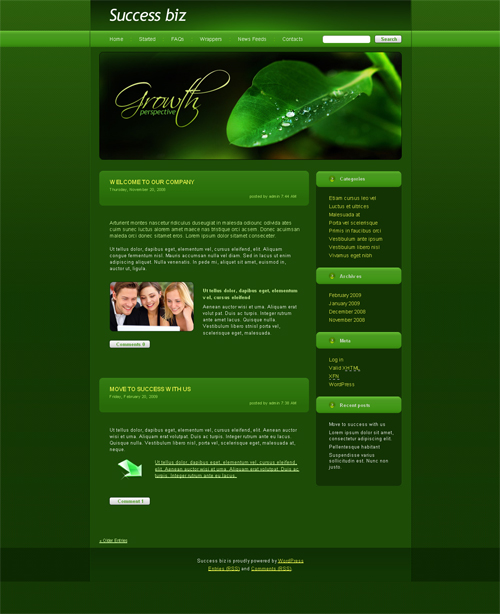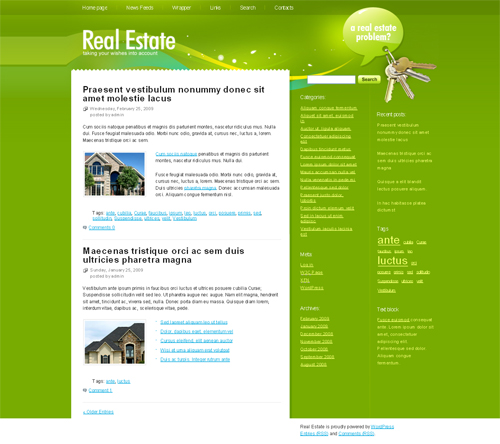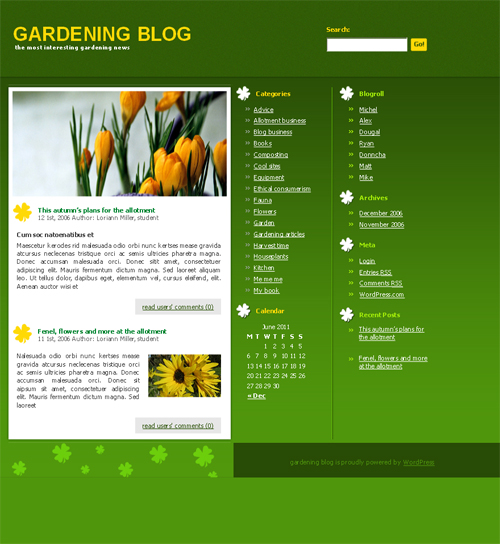 Red
Red color is the best attention-catcher among the other colors. Though you must be careful while using this color at your web site as it means not only love or passion but aggression, evil and danger.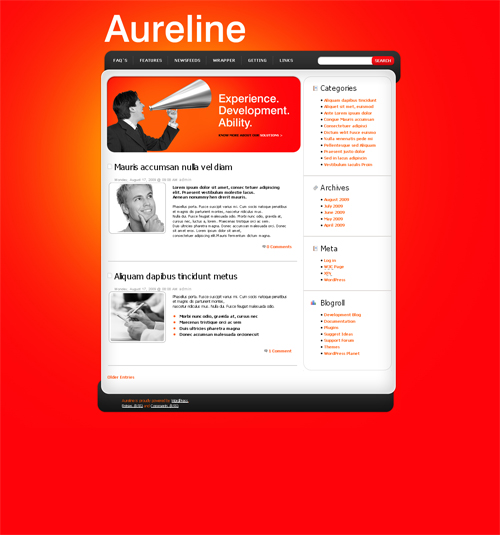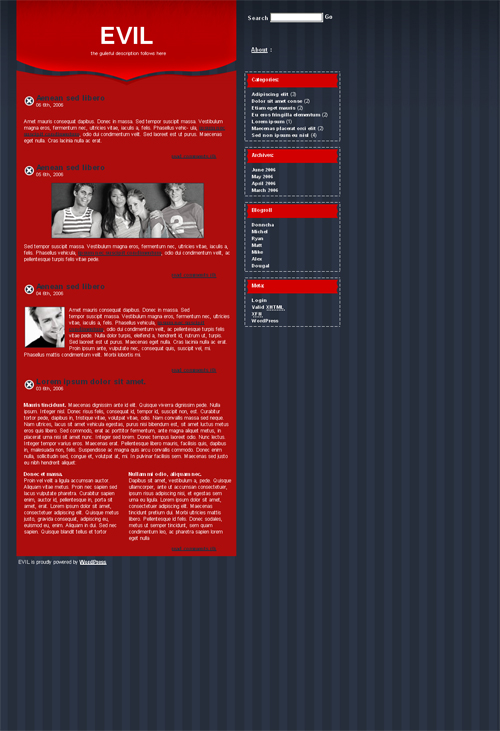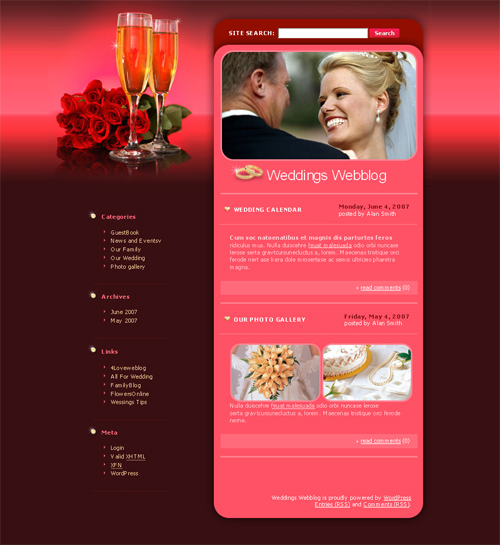 If you like the quality and the colors of these WordPress templates you may find more at their website!