Facebook Graph Search vs Google Search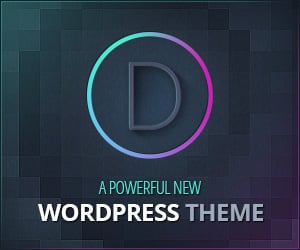 Facebook is a social media behemoth, no doubt, and it has transformed how people interact with each other. As people are becoming ever busier, Facebook has enabled them to stay connected with the people they care. This has opened up quite a number of debates on several key issues. With a membership of more than one billion people, there is plenty of data on this website. However, what to do with this data has been the bone of contention for quite a long while. There have been significant objections with how Facebook uses information from its users for monetization purposes, with the most significant criticism focusing on user privacy. There have been constant concerns that Facebook has been using private information from users to tailor advertisements, without consent from the users. This has been the epicenter of all major criticisms directed at the company.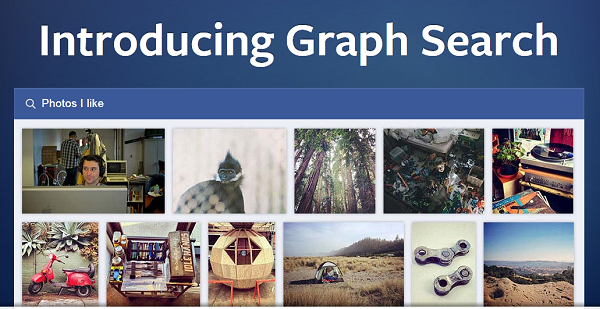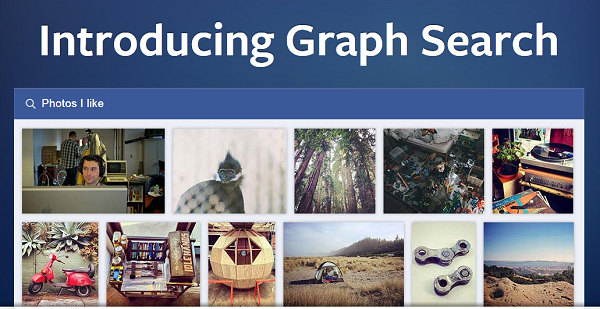 With such a huge user database, Facebook has been struggling with making money, as its shareholders have been putting immense pressure on the CEO, Mark Zuckerberg, to prove that the company can make money. This pressure increased significantly when the company went public last year. The recent announcement of the Graph Search by Facebook is one of the biggest tech news this year, and is an indicator that this company is working very hard to make money from the trove of information it has in its database. But the release of this new feature has raised some critical issues about whether it will be a money-maker to the company.
Most of the reviews of the Graph Search feature have been very critical of the tool. If you want to get Facebook fans, then this is a great way of doing so; but if you are looking for recommendations, then you will be soundly disappointed because this new feature falls short on this. For example, if you are looking for a restaurant in New York, and you are using the Graph Search feature, then you may find it a bit harder than simply using Yelp. This is official Facebook pages are the main way of Graph Search to get Facebook fans that are your friends. If your friends like a certain restaurant in New York, then most definitely this restaurant will appear as one of the results of on Graph Search. But the main issue with this approach is that most businesses usually buy Facebook fans' likes en masse, making the page impression more generic than realistic. When you use a recommendation website like Yelp, you will get thousands of reviews of the restaurants in New York, as well as star ratings. In comparison, Yelp looks like a much better option than Graph Search.
One other shortcoming of the Facebook Graph Search is that it heavily relies on your Facebook profile for data to display. When Facebook was launching the Graph Search feature in its Menlo Park campus, it gave job searching as one of the main uses of the Graph Search. However, critics have pointed out the fact that this is not an accurate representation of the value of this tool when it comes to hunting for employees. The main argument revolves around the issue that most people do not use accurate information for their Facebook profiles, and this is the case when it also comes to updating their employment information on Facebook, as compared to their resumes. Thus, it would not make sense for an employer to use Facebook to recruit employees. Also, the critics argue that Facebook fans usually have family and friends in mind when preparing their profile, not potential employers. This is a major huddle, as these concerns are genuine. However, there are some scenarios whereby the Facebook Graph can work pretty well. This is in the realm of dating; this is because with the Graph Search feature, then you can find someone meeting a specific requirement. For example, you can use this tool to find a single person living in Maryland who is 29 years old and loves dogs. But then, you may ask how Facebook can make money using this feature. Before Graph Search, Facebook has been using the 'Like' feature to get companies to get Facebook fans. Then, they use this information to tailor and target their advertisements. This technique sounds good on paper, but then it has proven to be very difficult to make significant money from this model. With the Graph Search tool, you can look for someone who matches your interests; then you can send them a message straight to their inbox, even if they are not your friends. However, you will have to part with US$1 for every message sent. This is a big bet on the side of Facebook, so if they get it right, then Graph Search will be a major conduit for getting this cash.
Companies have also been struggling on how to get Facebook fans to like their pages on the website; well, it seems Graph Search is a great way of narrowing down to such people. Graph Search has quite a number of filters that you can use to make money. Instead with struggling with how to buy Facebook Fans, companies can use the Graph Feature and get to their target audience. This may be a far shot, but it may be worth it for such companies in the long run.
Making professional contacts for a job you are looking for may prove to be a double-edged sword. This is because Facebook Graph Search is a great way of narrowing down search results to meet your interests. But not everyone will be interested in being contacted by someone who is looking for a job; this shot at LinkedIn is quite weak.
Ultimately, the big question is whether Facebook Graph search can effectively replace Google search. Most commentators have opined that Google search still has its stronghold simply because it has a wider berth of information that can be searched without having to worry much about privacy issues. Facebook may use status updates and wall posts to curl information on what its users actually use, but this is touching the privacy hot button, and this issue has dogged the company all along.
Finally, the consensus seems to be that Facebook Search Graph is too much hype with little value.