So You Want to Go to Trade Shows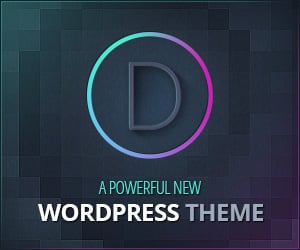 Trade shows are the contemporary version of the central market. They have great potential for generating new business for both small and big companies. This is why it should be an active part of your firm's marketing strategies.
However, they are often ignored by business owners and managers who are always seeking for new ways to increase their sales revenue and increase company profits. This goldmine is capable of driving new business your way if you use it tactfully and with the right approach.
For the small investment required, they can yield profits many times over for your business. However, before you head out and sign up for a ton of trade shows, you need to do your homework first and check s&p 500 earnings calendar.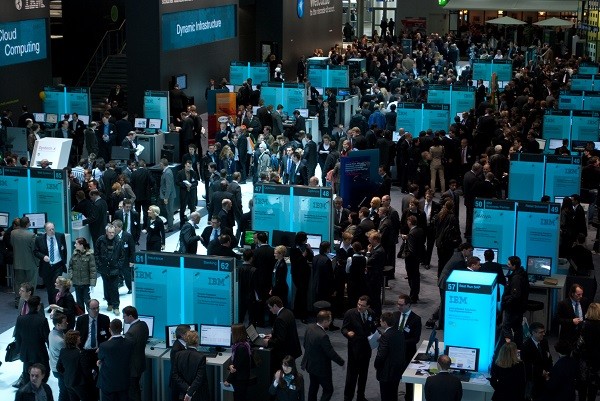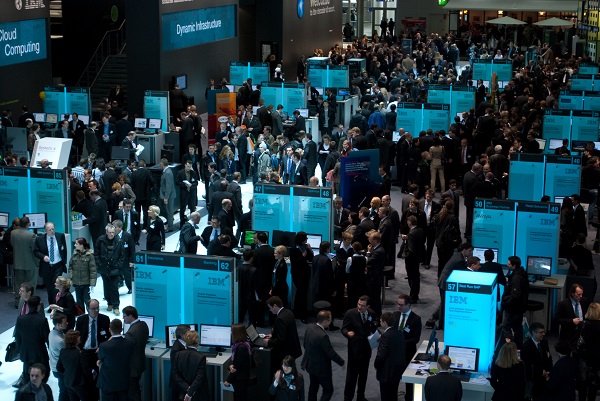 What Goals Do You Want to Achieve?
This is an important question that you need to ask. Too many organizations send representatives to trade shows, who no doubt, are knowledgeable about company products and services, but return empty-handed. This can often be traced to not accurately identifying they need to do before going to the trade show.
Determining set goals and priorities will help you determine early on if you want to attend horizontal or vertical trade shows.
Horizontal trade shows are your typical all-comers affair. Due to their sheer magnitude, these events often have a carnival-like feel to them and can be overwhelming for the attendees. As a result, most participants are often unable to explore all the options in the market.
Vertical trade shows, on the other hand, are niche-specific and often provide a somewhat limited access to products and services. As a result, the attendees have access to just a small range of products, which may not be enough for their marketing needs and goals. However, for those looking for something specific, these trade shows can be quite productive.
Bottom line, each trade show style has it merits and networking benefits. The point is to identify the most effective ones for your business and attend them.
Some other questions you should ask yourself are:
Why do we need to attend the trade show? Is it to launch or exhibit new products, sell your business, or further cement your current business relationships?
Should we work to be one of the event's sponsors? This can give your company an even bigger exposure.
Who exactly is our target prospect? Figuring this out will increase your chances of success at the trade show and get you a head start.
Tips for a Successful Trade show
Now that you've figured out the first part, it is time to move on to trade show best practices. If you are looking to get some great results from your trade show events, then the following tips should help you.
Plan for the Trade Show
Pretty obvious, isn't it? However, the truth is if more companies did more planning for their trade show, they would get lots of business from every event. This is why most new startups and organizations tend to get good results from the trade show events they attend.
They plan, prepare and work hard to get many clients from every trade show. Big companies, on the other hand, tend just to repeat the same old ideas and then wonder why it does not work for them.
Be Proactive
Success from trade show events is often a matter of perspective. Some companies attend with the mindset of further entrenching their brand; some attend to fight for new clients, while others attend just for the fun of it and without any real plan of action.
Regardless of your strategy, you should always be proactive about your trade shows. Strategize and look for ways to stand out from the competition. Go there with guns blazing and a clear direction and you will reap the rewards.
Prioritize Quality Traffic
Technically, all foot traffic passing by your booth is a prospect. However, you also need to be sure that your traffic is more quality than quantity. It is not enough to have tens of thousands of people walking by your booth. You need targeted traffic.
So, before you attend the event, send out emails to prospects and clients to inform them that you'll be attending the trade show and ask them to stop by. Better still, ask them to print the email and come give it to you at the event in exchange for a special gift.
If you do this, you will be amazed at how much new business you'll get from the event.
Exhibit New Products or Product Improvements
If you have new products, services, or concepts in the works, now is the time to showcase them.
Let people know about your new products, or previous services you never featured in past. Sometimes, prospects look for these things without even knowing that they need them. New stuff means more business and revenue.
Allow Tactile Exposure
Do you know why it is almost impossible to resist buying a large screen TV when you walk into the display store? It is because the screens are enhanced and improved to produce the best displays possible.
Allow people experience your products at its finest. If you are rolling out a new software, create a demo video featuring the software at its best. If you are releasing a new product, let them experience its usage by providing samples that they can test. People love when they can see, feel and watch something working perfectly.
Frequent Staff Training is Crucial
If there's one key nugget that you ought to take away from this article, it is this: you must frequently engage in staff training.
People often take trade shows for granted – surprising really that many organizations do not put much effort into something they spent much money on – and then wonder why they are not signing up new business.
Well, it may be because your reps are inadequately equipped. We have no doubt that they do an excellent job on a day-to-day basis, but when it comes to trade shows, they need to know their stuff pretty well and connect with the audience.
Like it or not, people remember the staff more than your graphics and presentation. Do the smart thing and train your staff.
Spy on Your Competition
With everybody showcasing their latest innovations, you are in the perfect position to figure out exactly what the competition is up to. In fact, your competitors will probably be doing the same thing. So, why not just use this opportunity to scout around and see what they are doing?
Trade shows are fertile grounds for spying on the competition. This makes sense because you'll be in close quarters for a few days. So, look out for excessively knowledgeable people. Make sure your representatives are briefed on exactly what they can discuss and what they cannot.
Stay Energized Until the Event is Over
Yes, we know the event is rounding up, people are dismantling their booths and packing up their gear. However, do yourself a favor and stay till the very end.
Often, new clients prefer the tail end of the event – when they are sure the crowd on the show floor would have thinned out- to check out products and services. So, stay energized.
We know it can be difficult when you are tired of sleeping in the hotel and just want your bed and home, but hang in there. Remember, all it takes is one major client to add another zero to your bank account.
Bright and Prominent Signs and Banners
Never go to a trade show without prominent signs and banners. In fact, the quirkier and more unusual you signs and banners are, the better your chances of getting noticed in a crowded area.
Get some quality signs and banners designed for your trade show events and use them while there. Never underestimate these items. Often, the first thing people spot is your banner. A catchy and bright banner along with prominently displayed products and copy will get more traffic to stop by at your booth. Using a professional design service such as qualitysigndesigner.com will help to make your exhibit stand out and can go for EXHIBITION STAND DISPLAY KITS
Offer Promotional Products
Also, make sure to give away promotional products with high perceived value. Many companies say these are a waste of time and resources. We say they are not if they are considered valuable. Those promotional materials are what will keep reminding prospects of you in the coming weeks. You cannot put a price on the benefit of such repeat exposure.
Additional Tips
If you can afford international trade shows, by all means attend as many as you can. Studies have shown that while local trade shows prospects tend to purchase a few weeks or months after their first exposure to your brand. However, almost one-hundred percent of all international trade show attendees are there with their checkbooks in hand and willing to sign on immediately.
This is not surprising seeing as most international trade show participants are often key decision makers in their organizations. If you are in an international trade or looking to expand your business overseas, these trade fairs will be excellent.
Ultimately, the best approach to any trade show is to consider your goals and orient your plan around these objectives. Attending a major trade show is expensive, and you want to make sure you get a positive return on your investment.
About the author
:

The writer, Oscar King, is a marketing expert who has several years of experience working in the internet marketing space. He recommends trade shows among other tactics as a way to maximize your earnings potential. If you wish to learn more about Oscar you can review his profile on Google+.