Wrike Apps and Integrations: Manage Projects with Online Collaboration Tools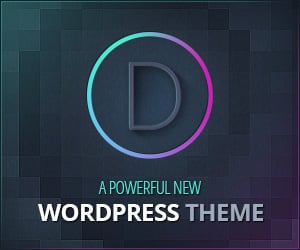 Managing a business is all about managing projects better. Managing projects is all about managing manpower, time, and costs better. Managing these three basic resources is all about smooth team collaboration and helpful work tool integrations. And all of this can come down to selecting the right task and project management tool, such as Wrike.
The final outcome of your project will be as good as the project management software you're using. As a business owner, you cannot afford to compromise on any of the following features in your management tools. Doing so may result in missed opportunities and productivity loss:
Web-based system for real-time collaboration
Intuitive UI and easy-to-use navigation
Integration support for popular third party tools and applications
Task management and time management for better resource control
Visual appeal and smart display for aesthetic value
New and advanced collaboration techniques for future managers
Fast and robust mobile apps that are compatible with the web version
High data integrity and data security for safe business conversations
Free guides and support in the form of live online help and downloadable PDFs
It's important that your project management software provides all this capability to make your projects as successful as possible.
There's no shortage of options on the market, and I'm sure there are more to come. However, there are few that come with as many powerful apps and integrations as Wrike; and your chosen project management tool will not be enough for your team unless it integrates with other best-of-breed tools for an overall enhanced experience and better team performance.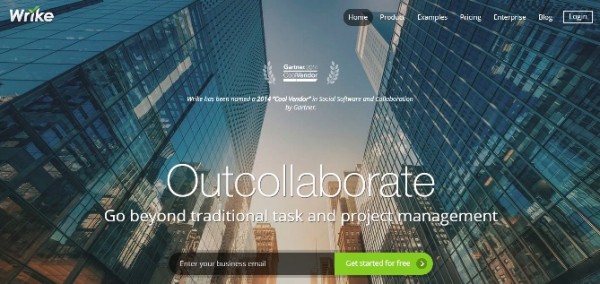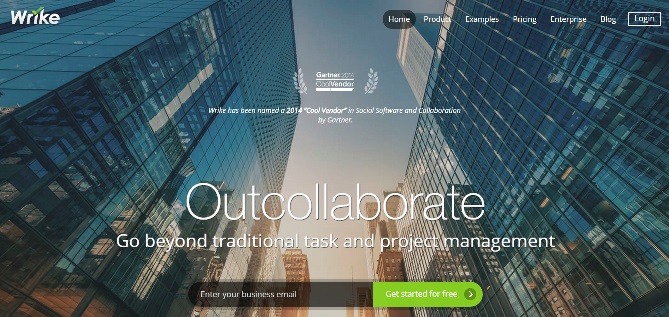 Why Tool Integration is Essential
When introducing a new tool to your team, we often see that people are reluctant to leave the tool environment they're used to working with. Psychology tells us that humans are resistant to change — and that includes a change of software. Team members prefer adding, modifying, deleting, and updating all their work from the comfort of their present tools, not a newly introduced system. This makes integration capability a must for your project management software, so that your team's conventional tools can seamlessly blend into your new system.
Online collaboration software like Wrike gives your team the integration capabilities they need. Currently, it offers integrations with 35 different applications and extensions that teams commonly rely on. As a result, Wrike was recognized by Gartner as a 2014 "Cool Vendor" in social software and collaboration.
Let us explore how Wrike builds an integrated powerhouse around your favorite and necessary applications, and makes itself a one-stop solution for real-time collaboration, document sharing, and all your business communications. There is also a series of YouTube videos on the Wrike YouTube account (here: Wrike Demos and Tutorials) for further help.
Types of Integrations with Wrike
Email Integration: You can directly manage all your project-related communications through email without signing into the Wrike platform. This means whether you use Apple Mail, Gmail, or Outlook you can create and edit tasks, assign project owners, and discuss projects without leaving your preferred email client. What's more, you can share Wrike tasks with team members, leave task comments, send attachments, and schedule or reschedule your tasks with just a few clicks right in your inbox. Everything change you make to tasks in email is synchronized with your Wrike workspace.
File Storage: File storage integration is one of the most popular Wrike features that makes file sharing and document collaboration an easy affair. Whether your team members use Dropbox, Google Drive, OneDrive, Box, or Evernote, they can keep all their files and related tasks linked together in Wrike. The software also tracks file versions, and it allows teams to make edits to uploaded documents in real time using Wrike's patented online document editing tools.
Automation: Wrike also synchronizes with popular automation tools in user-friendly manner. People using popular apps like Calendar, Evernote, and Zendesk can automatically connect their accounts and take advantage of Wrike's project management tools without any additional development effort. You can sync your project milestones in Wrike to your Google Calendar or Outlook Calendar to receive automatic alerts and notifications for upcoming deadlines.
Instant Messaging: HipChat and Slack are two instant messenger and group chat tools currently integrated with Wrike. You can make chat conversions productive by linking your accounts and creating Wrike tasks directly from your messenger system.
Content Management System: Marketing teams can integrate their content management system with the place where they're getting work done. Once use case: you can create a new task for your writers in Wrike, and the message will automatically convert into a new blog post draft within your CMS, so you save time developing and launching your blog content.
Similarly, by integrating your Marketo account with Wrike you can assign email editing, design, and layout-related tasks to your team using Wrike, and then easily find the status of the work from within Marketo. And if you have a team of designers or copywriters who use ProofHQ for content review and approval, you can link your ProofHQ task with Wrike to accurately track progress.
Customer Relationship Management: Currently Wrike provides integration support for two leading CRM tools — HubSpot and Salesforce. This means your customer relations team will get the access they need to view the status of client-related projects in progress.
Moreover, your technical support team using tools like Zendesk and SurveyMonkey can integrated their tools with Wrike to send customer issues and tickets to Wrike as tasks. This results in prompt ticket resolution, better customer service, and more satisfied customers.
Export/Import: Exporting and importing Excel spreadsheets to and from Wrike is simple. You can even transfer your MS Project files to Wrike and work on them in a platform that is easy for your team to understand.
Additional Wrike Integrations
The above integrations are only a shortlist of the available Wrike integrations. With Wrike's project management solution you can also integrate accounting and invoicing tools such as QuickBooks and Harvest, developer tools like GitHub, and more.
You may browse through all Wrike integrations here and learn more about what your team would need to create a unified project management environment. To learn how a particular integration works, you can contact them through live chat in their Help Center, or sign up for a free trial.