How to Creatively Promote your Event to Potential Sponsors in Social Media Effectively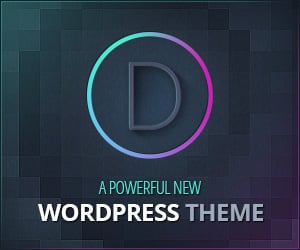 Hosting an event takes working hours, effort, countless hours in planning and organizing the event and a ton of money. Not every startup has that sort of capital available, but it's crucial to raise awareness and build support through events. If you plan on hosting an event for your startup, you're also going to be tackling a major question: how are you going to fund it?
While established organizations might have a generous marketing budget to dip into, smaller companies don't have that luxury and likely will need some help. A great financing option when you're working with a small budget is to seek out sponsors.
Acquiring sponsors can be a time consuming, disheartening process. Some of your proposals will be rejected or you may even not get a response at all. You must prepare yourself for this as a startup founder, brace your steely resolve and carry on. Luckily, there's a few tips that you can incorporate into your planning to make your event an attractive sponsorship opportunity.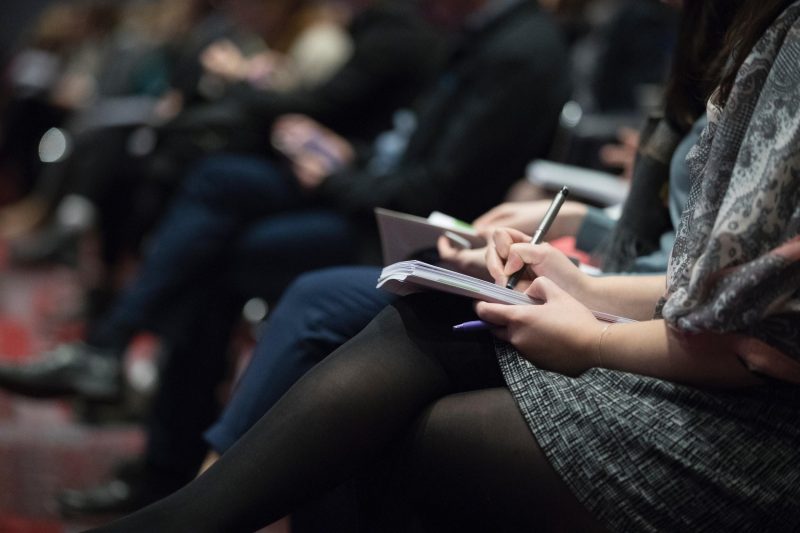 The Power Of Event Sponsorships
Events large and small depend on sponsorships as the key to powerful marketing for their event. Not only can event sponsorships raise funds for your organization to host the event, they can also open up opportunities for:
Building brand awareness
Increasing sales
Improving your brand image
Ultimately, there's a lot your organization can gain from this sort of strategic partnership. But how do you acquire sponsors if you've never done it before? Here's what you need to know:
How to Choose a Sponsor for Your Event
The first key in choosing the best sponsors for your events is to have a thorough understanding of your event goals, know what you want out of a sponsorship, exactly, and get a clear understanding on how your event provides value to potential sponsors.
Choosing who to reach out to can be overwhelming when you're first getting started. The reputation of prospective sponsors and their perspective on events will help determine the relationship you'll ultimately develop with them and can even determine how successful your event will be overall. You'll want to look for the following in sponsor relationships:
Sponsors who understand the value behind this type of marketing. Whether the prospect has sponsored an event before or not, your job is still to convince them that the investment will pay off no matter what.
Sponsors whose audience shares similar demographics and interests with yours. It's impossible to align 100% with any one brand, but you can identify the key points to highlight in your event and pick prospective sponsors who share these.
Sponsors who focus on event ROI. You will always be able to find vanity sponsors that like to stick their names on an event and call it good. In order to get the most out of your relationship with the sponsor, you'll want to develop relationships with organizations who understand that this is a relationship built on reciprocity.
How to Choose a Sponsor
It takes a little creativity and a lot of hard work, but finding options for prospective sponsors to sponsor your event is an easily attainable goal when executed properly. Here's 5 ways to acquire sponsors for your event:
 Use Digital Networks To Find And Secure Sponsors This is a common problem for event planners and prospective sponsors alike. Here are the tools to use:

Sponsorpark: This is best for corporate sponsors and events that are organized under arts, entertainment, sports, festivals, and special causes
SponsorMyEvent: Join the ranks of Forbes and TEDx and become another brand that uses this search engine.
SponsorPitch: Search their database of potential sponsors and export sponsor data with your team in this tool.

Reach Out to Sponsors From Related Events On Social Media Event sponsorship retention rates are not what they used to be. Experienced event planners are noticing a pronounced decrease- which means you should know about the sponsors that already work with events in or related to your industry.

These brands are already familiar with the value of event sponsorship and are most likely to keep investing in this type of marketing because they already see the value in it for their own organization. They already know your audience will align with theirs, which makes the pitching process a little easier.

You can engage these brands on social media through brand awareness campaigns first, before you approach them with a formal proposal. Run sponsored ads on Instagram and Facebook targeted towards your target brands and audience- these brands are savvy and dialed into their target audience, they will gain awareness quickly.

You can begin engaging these sponsors on social media- this doesn't start onsite. You can use social media to tag and mention target event sponsors before your event.

Give them sneak peeks at the little details of an event and use this as an opportunity to elevate your brand and start to fold potential sponsors into the conversation online. You can also engage them by approaching them with a co-branded giveaway idea months before your event.

Focus On Brands Who Strongly Align With Event Values When pitching potential event sponsors, it's important to remember that these meetings are time consuming and this means that you have to hyper-target the companies you reach out to. This is when you should cherry-pick the names on your prospect list to focus on the companies that represent your key goals and image of your upcoming event.
Let Your Audience Help Decide Your target market research will provide all the interests, social media accounts, and brands your audience already loves. Why not reach out to the organizations your target market is already familiar with?

As an attendee, seeing names that they already know and love on sponsor lists can be extremely exciting, presenting them with a sense of belonging to this little community of interconnected brands and values.

Get The Timing Right Event sponsorship acquisition is it's own art. Timing is an important aspect of your strategy in a number of ways:

Start early when it comes to adding sponsorship outreach to your long term event timeline. Working your way to decision makers requires patience, but talking to the most influential figure at your prospective sponsor's organization will save time and it's worth the extra effort.
Always show respect for a prospective sponsor's time. We are all busy people and it will be appreciated if you keep emails and meetings brief. It'll demonstrate that they won't have to overinvest in you to have a successful event and this will go a long way.
When to approach them is a difficult process. Experts claim that May, June, and September are the best months to approach prospects as sales are likely higher during these months. December, November, July, and August are the worst times of the year- the holiday months and the vacation months are a strenuous time at companies.
Event sponsorship is a nuanced process. Half science, half art- it's important to have a firm grasp on when you do it, how you do it and how long you spend on each pitch to maximize your chances for success.
Author Bio:
Kristen Bowie is a marketing leader, forging the path with data-driven decisions. When she's not writing for thought leadership and creating sponsorship proposals at Qwilr, she's hanging out with her two urban dwarf goats, painting, or is out watching a local band.