How to Optimize Your Facebook Page for Better Results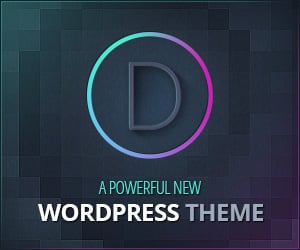 Every Facebook account holder always wants to engage better with their followers. For thus reasons we are always on the lookout when it comes to the kinds of status updates we post, how we post them and the format we use when posting. All the aforementioned factors are an impact on the overall engagement of our viewers.
With all that you still need to go a step further and optimize your Facebook page if you really want to achieve your goal. This piece will show you how best to optimize your Facebook page so that your page whether personal or business can have better search results.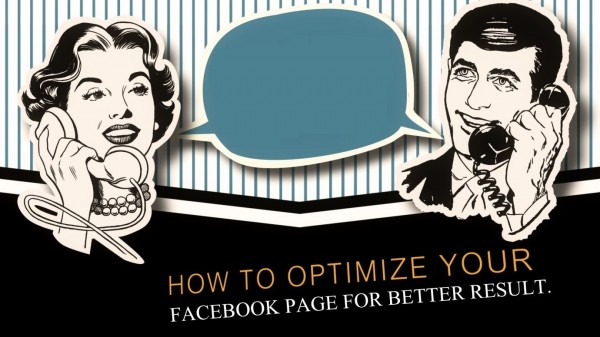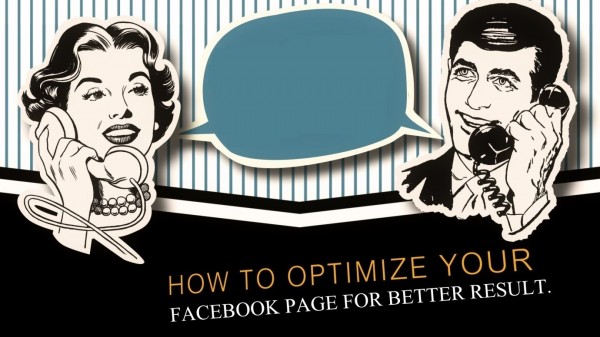 Your Images Should Be Correctly Uploaded
Images, just like any other visual content tends to engage your followers better when compared to plain text. By now, everyone should be aware of this and most probably already using it as a strategy. But has it had an impact yet? Perhaps not… Why is it? The answer is quite simple. Did you know that Facebook normally crops images to 504 by 504 pixels if say your aim is to upload a single picture? Most of our images are normally 1200 by 628 pixels in size hence by cropping them, the pictures get distorted or pixelated. Such images will send the wrong message and ultimately end up tarnishing your brand's social image.
Your best remedy here would be for you to use Canva an app that allows you to create your own images. Besides that, the tool can also provide you with images that have already been optimized for Facebook.
Know How to Format Your Facebook Posts
With Facebook, there are basically two ways a user can share their links. The platform allows you to upload a picture, compose a text and then manually enter a URL or simply just paste a URL link and leave the rest to Facebook to do link formatting on your behalf.
According to Facebook, posts that use link formatting tend to have higher likes as compared to manually posted links because they provide users with more information. Therefore, the best way to go around this is to paste your URL link to your status update then remove the link and follow it up by writing a small caption to introduce the link.
Your Facebook URL Should At Least Have Your Brand Name
Ensuring that your URL has your brand name will greatly increase the chances of being found which means better search results. If you use your brand name in your URL, it makes it easier for individual users to find you by simply typing in your brand name. This is a very popular strategy when creating a website's URL and it has proved to work. You can apply it on your Facebook page and it will most definitely give you the right results.
It is also important to note that you also need select the right category for your page. This strategy is important to both your customers and search engines because it help increase your chances of being discoverable on the network.
It might sound obvious but it is vital. If for example your brand name is too long such that it fails to fit in your URL another option available to you would be for you to try and secure a memorable or an easy to spell keyword that is related to your brand name and use it.
Besides just making it easier for individuals to find you, optimizing your URL will also make possible for search engines to know exactly what your Facebook page is all about.
Always Incorporate a Call to Action
One popular trait with a good number of Facebook users is that they have a tendency of moving through their news feed quickly. Most of them want to skim through pages and will only stop to read something if they find something that interests them. A call to action is exactly what you need to make your followers stop and take a stated action. You need to be very specific when doing this. Therefore, you need to request your followers to do something specific. Try to make sure that you have included a call to action within your post if you need to prompt your followers to do something. The only catch is that you need to avoid being salesy.
Always Post at the Right Time
Timing is very important when it comes to posting on any social media channel. You need to know the right time when your audience is active online before posting. The last thing you want is to post an update when your target audience is not likely to see them. At no point will you be able to engage them if they cannot see you posts. There is no specific time deemed ideal to post, it all depends with what your audience sees as ideal to them. You can confirm this by simply checking your page to find out the exact time when your fans are online.
Ensure That You Only Post High Quality Content
You cannot expect to attract followers if you are not able to supply them with quality content. Make it your priority to only share high quality content. There are many ways your Facebook page can benefit from this. This strategy will boost your page when it comes to Search Engine Optimization and Social Media Marketing. The more comments you get and the more your posts are liked the higher the chances that your page will rank higher in search engines. Most of the times, page ranking tends to depend on the degree of credibility and relevancy of content among other things. Always have this in mind, your followers will only like, share, comment and interact with content that represents a strong brand.
Make Sure You Have a Complete About Section
A complete about section will influence greatly your page's Meta description. Google normally identifies the information to include in the description area based on what Google deems to be relevant to search query. Therefore, make sure that your Facebook page about section is complete and that the information you've provided in the section is relevant to your brand.  
If you really want to increase your search results on Facebook, ensure that you pay attention to the above tips and not that people will only react to your page if you show them that you've put in some efforts.
Author Bio
Michele is a self-motivated Website designer and marketing consultant, currently associated with invesp. She contributes new ideas and tips on digital marketing, mobile apps, and web design. Follow him at Google+