Usability Tips: For a website and its web applications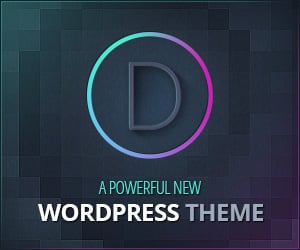 The term Usability is not something new and its importance is well known to webmasters. Despite this the concern regarding usability never gets off their minds for it is directly related to the user experience. It is one of the essential factors which are given high attention while designing and developing a website.
Usability refers to the ability of a site to allow a smooth and friendly experience to its users where they are able to find the required information in a simplified manner. In other words, the ease with which a user can utilize a site depending upon the purpose (finding information, filling a request form, making a purchase, posting feedback, etc) amounts to usability.
There are various things which go into making a site highly usable including the various applications that it contains. In this article we will present some useful tips following which helps a lot in increasing the overall usability of a site and thus lead to a pleasant user experience. As it doesn't make sense to offer a site, the features of which are difficult to use, it is worthwhile to optimize the usability.
Tips to enhance Website Usability
General Tips
A simpler Site Navigation
It is utmost important to make the site navigation clear and consistent. It must guide the users  and lead them to desired destinations in the site. It must not make them guess as to what they need to do next. In this regard, it is beneficial to include 'Site Search' feature at an appropriate position (upper left or upper right) on the site to aid the visitors.
Easy to scan Content
Website content should be presented in such a manner that allows easy scanning. This is because users don't want to spend too much time in understanding what the page is all about. Therefore it is the responsibility of the designer to make it attractive and easy to grasp.
Consistent User Interface
It is wiser to have a consistent user interface as it helps the users develop familiarity with the site. Also it is a general observation that users resist changes and like to see things in a similar fashion. Such an interface help the users take required actions.
Keep the logo, company name at the top
A visitor must always be aware as well as reminded of where he/she is. Therefore it is essential to have the name of the company or the Logo at the top of each page. It also helps if visitors are directed to a site from some other source.
Make help pages visible for visitors
A user may require any kind of assistance or clarification while navigating a site. Therefore it is a good practice to make Help Pages clearly visible on the site so that visitors have quick access to the information they need.
Tips to increase web application Usability
Call to Action buttons – make them stand out
Going by the common assumption that customers/ visitors will not take an action unless prompted, it is required to make the Call to Action buttons prominent enough to incite the visitors. Make them appealing and visible for the users.
Let users know the progress
It can be frustrating for a user to keep guessing what is being done or whether something is really happening or not. This may make them leave the site without using the application. For example, if user is left to guess as to what percentage of file has been downloaded or whether the downloading process has started or not, he/she is bound to feel lost. Therefore it is better to make them know the status or progress with some visual feedback. By indicating that the process has started/completed or remaining will not raise any doubts in the user's mind.
Use Breadcrumbs
Users always like to know where they are especially while using the applications as it helps them gain confidence as well control to get back if required. Using Breadcrumbs to indicate their position can serve the purpose as they provide the clear indication.
Visitors hate repetition – Don't make them do so
Asking visitors to perform the same thing repeatedly is like forcing them to leave. To say for example, making them fill the same information again and again or bombarding them with multiple questions is strictly not to be done. It is good to keep things simple and short to retain their interest.
Keep the Back button ready
It is the tendency of most users to confirm and reconfirm various things before finally using the application. In this case if they are provided the facility to go back and check once again, they feel more comfortable and will be saved from the fear of being lost.  Therefore is it is advisable to have a Back button.
So derive the benefits from above mentioned tips to increase the usability of your website and various applications. We look forward to feedback and suggestions from readers.
About the author :
Pratima Paliwal, associated with Seo-Semantic-Xhtml, a specialized division of ipraxa – a full service web agency, offering services like PSD to HTML, Ipad testing and Integration with third party applications like PSD to WordPress, Joomla, Drupal, Magento and much more. You can connect with us at Facebook.