Webydo: Let Your Talent Work for You!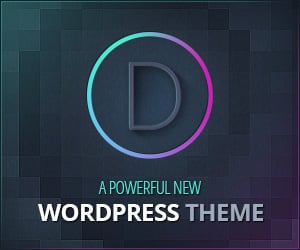 One of the greatest joys in life is the ability to get paid for doing things you love. Isn't it awesome to earn from your talent? When you're doing what you love, you never count working hours and wages – you simply express yourself. Unfortunately, it can sometimes be a challenge to get a decent remuneration for our talents. The web design industry became extremely competitive lately and talent is sometimes not enough. Especially when majority of your budget is wasted on an old rusty work processes or inadequate tools. Designers are looking for new ways to harness their talents in an efficient and profitable way. And boy, we have some good news for the creative minds out there! Now, you can express yourself and build your design business online enjoying the fruits of your talents with the help of a free web design platform called Webydo.


We've explored this platform from every angle, and we think it provides an awesome new opportunity for graphic and web designers.
Freedom of Web Design
If web design is your cup of tea, you've definitely faced one of the most common web design's traps – the manual conversion of your graphic design into handwritten HTML code. What can be more tedious than wasting your precious time on technical aspects of your web design? Our suggestion: save your time and inspiration for your stunning web creations, and leave all the technicalities to Webydo. With Webydo revolutionary Design Management System, you'll forget the long lines of code that hunted your nights and could finally say goodbye to your beloved developer. Webydo's innovative code generator does everything for you – all you need is to design your website using the professional graphic design tools you know, the rest will be handled automatically. There's even a built in CMS (Content Management System) that will help you and your client update and manage your site, without losing your artistic control.
Webydo: All-in-One professional Site Builder
Not only does Webydo offer unparalleled code-free professional online software, but it also gives you everything you need to create, edit, maintain, optimize and publish your own or your client's website.  Don't settle for static photoshop or Indesign files any more. Webydo offers fantastic ability to see your design in action with an in browser live editing. You don't need to install anything on your own computer, just work directly from your browser. Webydo provides you a friendly open canvas – that allows you to start designing any website from scratch, just by dragging and dropping your design elements. The whole system is WYSIWYG (What-You-See-Is-What-You-Get). Your final websites will look exactly how it does while you design it on Webydo's open canvas.
You can easily insert images, videos, galleries, menus, forms, widgets, flash and many other cool design elements. You can even implement your own code, if you insist. The best part is you can design freely using familiar professional graphic design tools such as grid generators, layers windows, smart guides and snapping tools, add effects such as shadows, strokes, add text caption to your images and galleries and many other advanced web design tools that help you bring your specific vision to life.
Powerful Cloud Hosting
When you finish designing your site and press "Publish", your website will be live online immediately. Webydo has a solid-rock cloud-hosting infrastructure that can cater the needs of the most demanding users, including –
24/7 monitored servers (they have a wide network of servers worldwide ensuring your website load time is lightning fast).
Automatic backups.
Ability to publish your website from anywhere, immediately.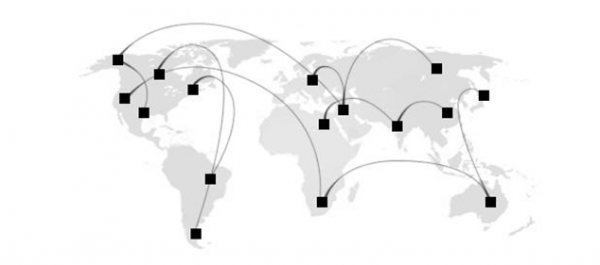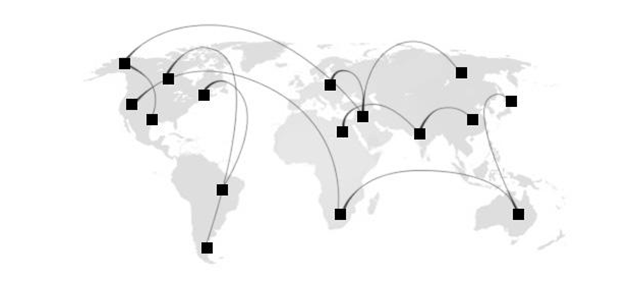 Webydo doesn't require any installations or downloads – the whole process – from start to finish –  is done directly through your browser :)
By Designers, for Designers
Webydo differs from the conventional site constructors in its unique atmosphere. This site builder is created by designers, for designers – and you can feel this right after filling out their registration form. Once you've signed up to Webydo you'll get the access to your online studio, as well as to Webydo's friendly designers community.


Everything on Webydo is developed with designers' needs in mind. What's more – you can directly influence the system's development through offering your own functions and voting for other designers' suggestions.
Pricing
The business model of the Webydo platform is specifically tailored for designer.  You get to use all the web design features for free! Meaning you can create a website with $0 investment! You can actually create, host and manage as many websites as you like for free on Webydo's sub-domain (Webydo.com/yoursite). If your clients likes the stunning website you've created and want to publish it on a custom domain, you or your client can upgrade to a premium account. The whole procedure works seamlessly, and what's more – your client will be able to maintain his/her website without messing up your unique design :)
Right now Webydo is offering an attractive June special – 50% off ($3.95/a month on a yearly plan). But there are only a few days left! However, even if you read this article later, you won't overpay – $7.90/month for a website published on domain + sophisticated code-free CMS and DMS + hosting + knowledgeable technical support = nothing compared to expenses tied with purchasing hosting plans, professional website design software, hours of coding and installing CMS and other ongoing charges.
Our personal conclusion: if you want to explore all the possibilities your talent is treasuring in a pleasant work environment, Webydo.com is the ideal platform for you. It's the only web design platform that offers you complete freedom of expression for designers, while empowering you to build your business online.
Webydo you website today, and let your talent work for you!