How to Effectively Design a News Website?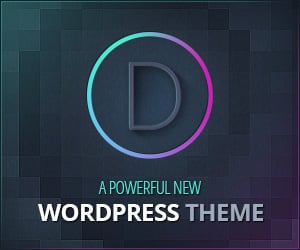 When designing a news website for a client, just about every Web designer wants to trim the amount of information on the main page to keep the information clear and focused. Unfortunately, there are often so many things that can happen in a single day that they need to handle an immense amount of incoming news. News websites are perhaps more crowded than any other websites. But how web designers of Fox News, MSNBC and CNN can professionally handle so much information without making visitors feel overwhelmed?
Working with headers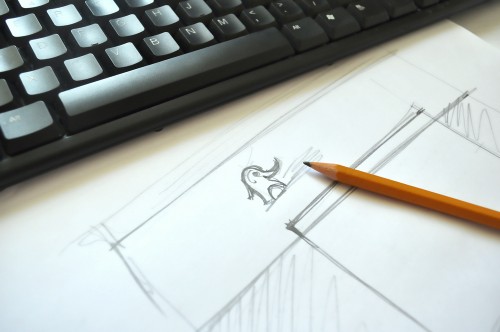 For every news website, headers are absolutely essential; they allow users to sift through tons of content when they want to find something specific. However there is one thing that plagues users: too much information. News websites are created to deliver as much as information and organizing it is no small feat. Just about every small decision can significantly affect the usability of your website.
Often, there are many things that can happen in the website's header, for example, there could be dozens of links exist both for internal navigation and outbound links. Some popular websites try to simplify things by using dropdown menus on each section. Unfortunately, many websites can't handle their headers right; links are distracting, branding is unclear and the overall layout is a mess.
News website should make their headers simple with solid branding, a well-designed header doesn't need dropdowns and a search bar should be placed where users intuitively look for it. Adequate functionality and balanced design can get users where they want to go without any trouble. Always make your logo nice and big; and if a news website spans several sites then designers may need to place those outbound links at the footer.
Web designers should avoid overwhelming visitors with complex header right off the bat. Dropdowns may seem to be a good solution, however when used excessively they won't make your website more manageable for users. Sometimes nicely structured tabs and plain old horizontal links can work well in a content-rich website.
Working with featured stories

Featured stories should grab attention and let visitors know what's important. Many websites features a few top news items and they structure the main page to properly highlight these stories, for example they may use bold headlines and huge images to represent them.
Delivering a lot of information is a good thing, however users may not know where they need to focus on and they may bounce around for a minute before actually start reading something. Big images are a good way to get your features stories noticed which can also be further reinforced by huge headlines. If you don't like to use big images, learn how Craigslist can highlight something only with texts.
In a typical day, no single event is more important than other so you may need to have multiple featured stories. However, if possible focus only on one main featured story, but if it isn't possible, try to keep everything simple.
Working with three-column layout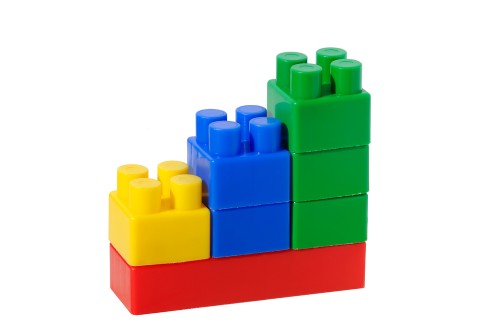 Three-column layout is popular among designers because it allows them to cram more information on the website. If you are not willing to give up limited ad space to headlines, you may need to use three-column layout with the center being the widest to accommodate most of the information.
One big problem with this layout is that users have taught their brains to ignore the third column! They do that because designers habitually cram ads and other junk information to the right column, so they habitually confine themselves to the left and middle columns. Just be mindful of typical user habits and make sure you offer something of value at the third column.
Three-column layout although tried and true, may result in inefficient implementation and when loaded with so much information may force users to sift through clutter. If possible use only two-column layout, which can make things feel and appear more manageable to users. Layouts that use more than two columns may look messy when designers use varying heights in each module, which results in too many eye movements.
Unfortunately, clients often give us a ton of requirements and ask us to cram everything on the main Web page. Try as we might, arguing with clients can be difficult as they may in turn criticize us for the lack of can-do attitude. Consequently, many designers face the impossible task of making a website both attractive and usable, while cramming a bunch of content onto the main page. Often, just like salespeople, web designers need to work on their communication skill and find the most effective ways to convince users to make their lives easier.
All advices in these articles can be applied to any website that is overloaded with too much content. When in doubt, web designers should try to simplify things, reduce elements on the header, only prioritize a couple of headlines and separate content under the headline into visually discernible sections. Your visitors shouldn't spend too much time looking for specific information and make sure browsing isn't effortful.
Raja Writes on SEO, Blogging, Web Design, Web Hosting. He regularly writes on Reseller Hosting Reviews and Web Hosting Reviews at WebHostingReview.info